Artsy's end of year features are an annual chance to walk through highlights of the year while also exploring front-end experiments. Created in collaboration with UBS and designed by Owen Dodd, The Year In Art 2016 presents an interactive timeline of singular moments in art and culture over the past year.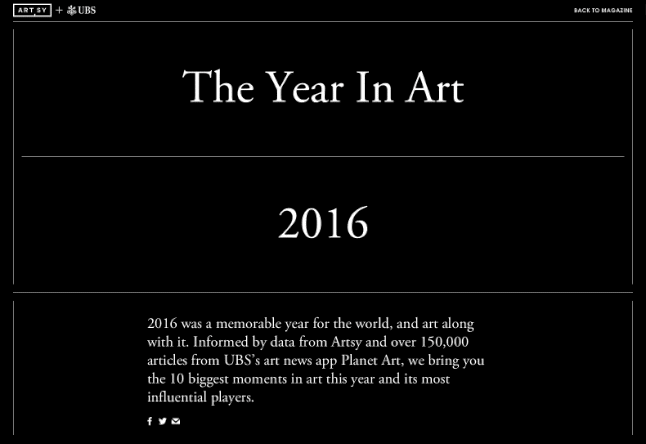 The piece opens with header animation, a series of transparent sliding boxes that presented a unique challenge. The finalized look is somewhat like a slinky- a stack of containers that are stretched open from the bottom, and compress again as they reach the top of the viewport, collapsing inward without ever crossing outside the screen.
Achieving this effect required animating elements in response both to the size of other elements in the viewport, and to the client's scroll interactions, all while sitting transparently over a video background.